Upper Space Arts Collective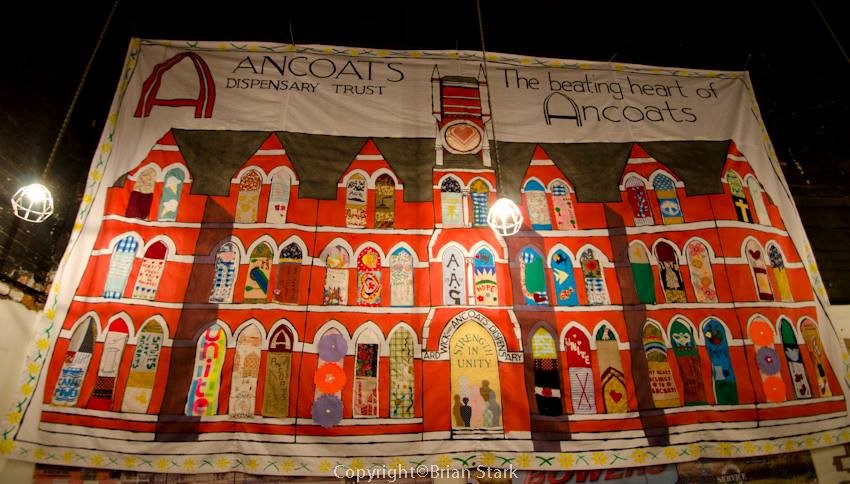 During the summer of 2014 Upper Space Arts Collective asked the group to take part in their 'Politika Exhibition'.
About the project:- In 2011 Barnaby Francis founded Upper Space politika – a non-profit arts, social and environmental justice organisation that connects artists and young people with social and environmental issues.
In the shadows of the UK riots of 2011 he founded the award winning Brandalism project. Brandalism is an international cross-sectoral visual arts collective working to expose and reduce the effects of commercial advertising on contemporary social, mental and environmental life.
In 2014 Barnaby Francis curated and managed the 'Politika – Art & The Affairs of the City' exhibition in Ancoats Manchester. As part of this programme Barnaby worked alongside famous banner-maker Ed Hall and developed a partnership with the Ancoats Dispensary Trust. His vision was to engage the local community in the creation of a banner to celebrate the Ancoats Dispensary Trust project.